If this is your first time using Moodle, we encourage you to review this brief tutorial to learn about the course web, how to login and access your CS classes; and other relevant resources.
2. How To Login
You will automatically have access to Moodle, using your UWG ID account via OneLogin, when you enroll in a CS course (CS 1301 and above) for the current or upcoming semester. Please note, it may take up to 1 hour from the time you register for a CS class on Banweb before you can login to Moodle.
The URL for the CS Moodle web site is:
https://courses.cs.westga.edu
You may wish to bookmark it since you will be visiting it frequently. To login, click the "Login" link in the top right corner:

You will be directed to UWG's OneLogin portal if you are not already authenticated.
Alternatively, you can access Moodle from your UWG OneLogin portal by clicking on the "CS Moodle" tile (if it doesn't show up initially, you can type "moodle" in the search box):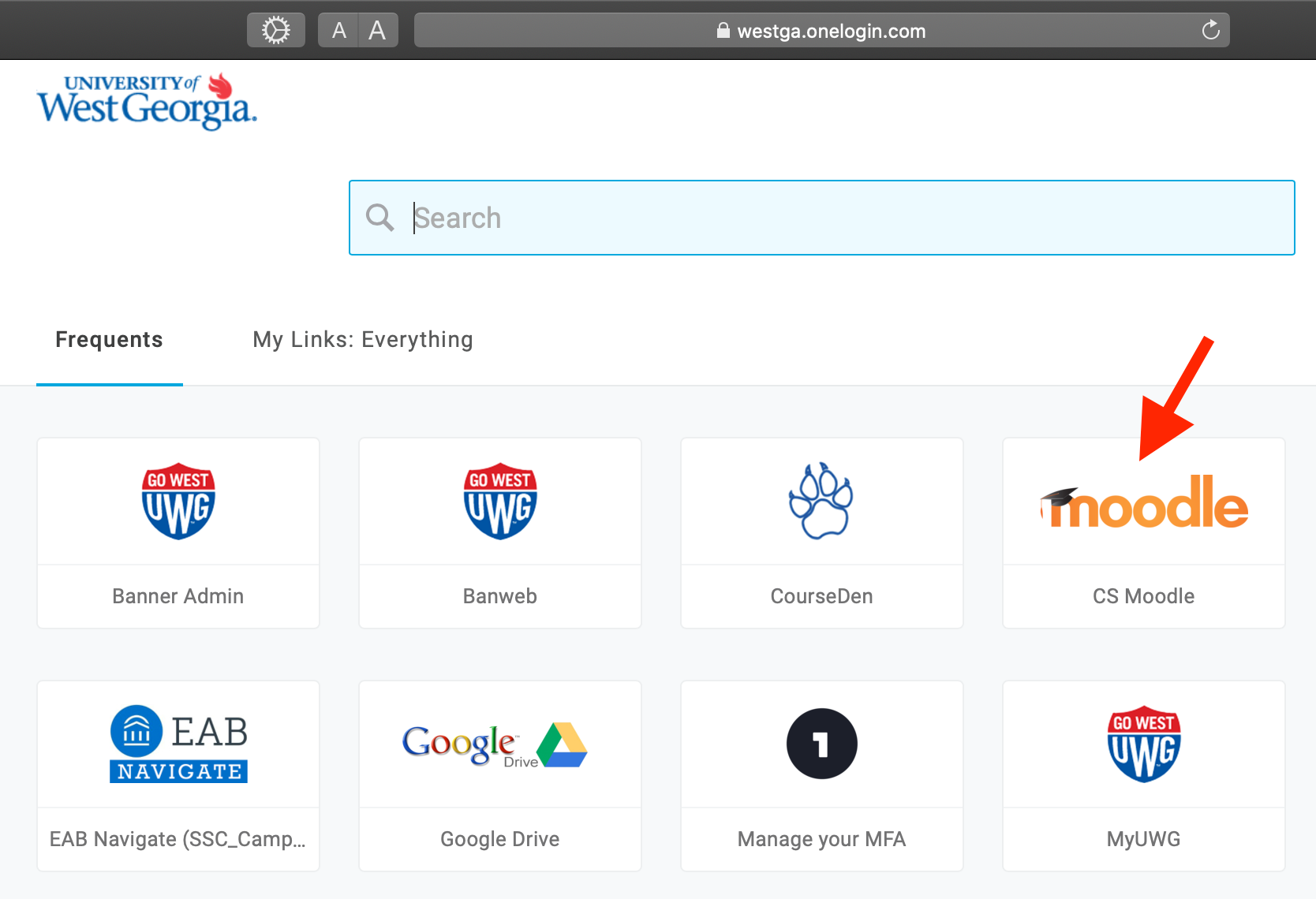 If you have problems accessing Moodle AND have allowed at least 1 hour after registering for a CS course on Banweb, please email csmoodle@westga.edu. Please make sure you clearly describe your problem, and include your name and student ID number (917#).