Print this chapter
Introduction to Moodle
3. Your Current Courses
Once you login, you will see your current list of courses on the Moodle home page. Please remember, if you have recently added or dropped a class, it may take up to 1 hour for that change to be reflected on Moodle. Your Moodle home page will look similar to the screenshot below: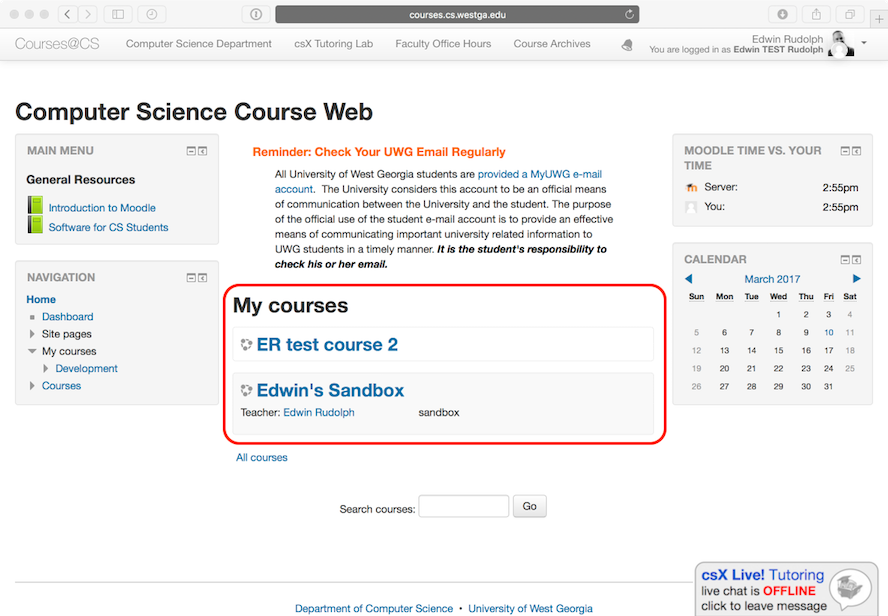 If you are not seeing one or more courses that you know you are currently registered for AND have allowed at least 1 hour for any enrollment changes to be updated, please email Edwin Rudolph. Please make sure you describe your problem and include your name and student ID number (917#).
Please note, class web sites for courses in a future semester (i.e., a semester that has not yet begun) may not be available on Moodle until the first official day of classes for that semester - regardless of whether or not you have already registered for the class(es).